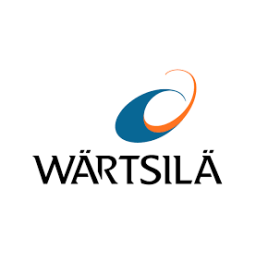 Wartsila Netherlands
Strategic Purchaser
As a Strategic Purchaser within Wärtsilä Netherlands, you're in the heart of our dynamic maritime business. You drive changes and secure business performance by creating and implementing sourcing action plans for your technical commodity. This means that you manage and develop long term relationships with existing suppliers while you actively support Sales and Technology with the development of new products and test orders. You manage the internal process with your stakeholders in order to reach the optimal result of your negotiations, in terms of Quality, Delivery and Cost. With your technical knowledge (Mechanical or Electrical), you can make best supplier selection. No guidance is needed for you to spot situations that require attention or to initiate improvements within your category.
In this position you will be part of our Global Sourcing Propulsion organization which is responsible for the coordination of all global- and local sourcing activities within the Propulsion organization, located in Wuxi (China), Trieste (Italy) and Drunen (The Netherlands). You will be reporting to the General Manager Supply Management Propulsion. International Traveling is approximately 30% to 40% of the job and mainly focused on the EU area.

The application deadline is 07th July 2020.
Responsibilities
You are always up to date with the ever-changing market situation related to our industry.
Gather and analyze spend, supplier data and future supply, to continuously develop and improve your commodity strategy and action plans.
You secure the best performance of your supply base on Quality, Delivery and Costs.
Guiding the complete process of negotiations, (global) contract coverage and process implementation.
You maintain relevant data in our management systems (SAP, IDM) and support the Quality- and Operational department with the non-conformity process.
You always aim to increase the competitiveness of Wärtsilä by applying your analytical- and negotiation skills together with a Customer Centric approach
Requirements
You have multiple years' experience in purchasing on strategic or tactical level in a global organized industrial / engineering organization.
Technical orientated bachelor- or master's degree, or achieved this level with work experience in Sourcing, Supply Management or Logistics.
Knowledge of the international electrical (components and systems) sourcing markets or hydraulics sourcing market is a preference.
You are a team player with lots of initiatives, who feels comfortable in the driver's seat and knows to adjust to different situations with a healthy portion of self-confidence.
To solve problems, you can think and act fast, and keep things as simple as possible.
Preferably you have knowledge of the Marine industry and basic legal knowledge.
Advanced skills in Excel and experience with SAP is seen as an advantage, as well as experience with Asian (Chinese) culture.
You have excellent communication skills in English, orally and written.
What we offer you
We highly care for employability of all our employees and employees are encouraged to take the opportunity to further develop their talents and competencies within an international working environment, in an ambitious, growth orientated organisation. We offer excellent terms of employment and promote a healthy work-life balance. We foster openness, respect and trust.
If you feel exited by being part of a dynamic working environment and you think your personal skills and qualities match the job requirements, we look forward receiving your job application, together with a Curriculum Vitae.
In case you have questions about this position you could contact Dré Schellekens (Corporate Recruiter) by e-mail: dre.schellekens@wartsila.com or by phone +31 6 28 55 80 33 during office hours.
Since Wärtsilä is an AEO and AFS registered company, we can ask for a certificate of conduct (VOG) during the recruitment process
This is Wärtsilä
Wärtsilä is a global leader in smart technologies and complete lifecycle solutions for the marine and energy markets. By emphasising sustainable innovation, total efficiency and data analytics, Wärtsilä maximises the environmental and economic performance of the vessels and power plants of its customers. In 2019, Wärtsilä's net sales totalled EUR 5.2 billion with approximately 19,000 employees. The company has operations in over 200 locations in more than 80 countries around the world. Wärtsilä is listed on Nasdaq Helsinki.
Want to learn more about Wärtsilä Netherlands, follow our LinkedIn page https://www.linkedin.com/company/wartsila-netherlands/