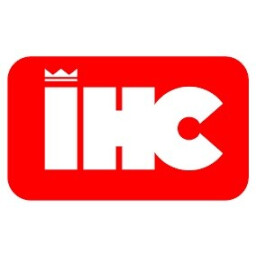 Royal IHC
Marine Operations Engineer
Do you have experience with design, FEM calculations and drafting for structural marine projects? And do you want to develop to a Project Engineer position in the next couple of years? Then this could be the opportunity you are looking for!
Vuyk Engineering Rotterdam is currently looking for a structural engineer marine operations who wants to develop to a project engineer position in the upcoming years. You already have a solid engineering background, where you have been involved in all engineeringphases like concepts, design, calculations and drafting of structural solutions for marine operations projects. With this experience you can predict the behaviour and conditions during operations and you're able to find solutions for structural issues of different types of vessels. You can think of solutions for seafastening, motion control, mooring systems and installation procedures with software like Ansys, Solid Edge and AutoCAD.
With learning on the job, help of your colleagues and different courses we will develop you as project engineer, who will be responsible for future structural marine operations projects. On this position you are responsible for the whole concept, design and engineering of the project. You'll keep in close contact with our clients and engineeringteam to make sure planning and budget stays under control. After finishing and handing over the final reports you stay in touch with our clients during execution of the project. If necessary you'll travel offshore to guide the project and be point of contact for the offshore crew.
The role of structural engineer marine operations is fully focussed on engineering and technical related issues. The position of project engineer will be a mix of engineering and project management, where about 60% of your time is focussed on engineering and technical issues. The remaining time you'll guide your team, visit clients and make sure planning and budget stays under control.
You will be responsible for:
Responsible for concepts, designs and engineering of structural operational projects
Make calculations and cad models with software like Ansys, Solid Edge and Autocad
Give input for project engineers for estimating and planning
Willing to travel abroad to guide marine operations of our clients
Job requirements:
A BSc. of MSc. in Marine-, Mechanical-, Offshore Engineering, Naval Architecture or comparable
About 2 years' experience in marine operations projects for different types of vessels
Experience with software like Ansys, Solid Edge and Autocad
Good communication in English and Dutch (verbally and writing)
Willing to develop to a role as project engineer