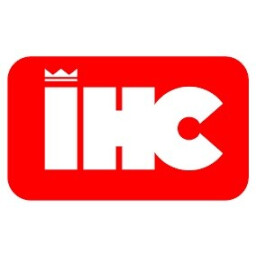 Royal IHC
Manager Production Vessel Conversion
Are you the experienced, dynamic, and communicative Manager Production Royal IHC is looking for? Would you like to manage challenging vessel conversion projects? Then this is the position for you!
As Manager Production Vessel Conversion, you will be responsible for the production part of the Amazon vessel conversion project. You will lead a production team from small to large sizes including managing subcontractors. The successful candidate can work in close cooperation with a Project Director and/or Project Manager of several other Royal IHC entities, to control the planning and progress, as well as the financial and technical risks of the project. As Manager Production Vessel Conversion, you will also be responsible for the following:
Perform and deliver of production-related work packs according to OSBIT (on spec, budget and in time)
Continuously improve production team performance and enforce integration of disciplines and teams, including motivating subcontractors
Become familiar with all contractual documents, supported by the project Contract Managers
Steer the project based on data from planning and supply chain schedules
Ensure internal alignment between Royal IHC entities/units, site team and departments
Supervise and check the quality of local engineering
Monitor and direct the project with respect to production up to commissioning
Monitor compliance with HSEQ rules and guidelines
Manage and mitigate project risks in the production phase.
To be eligible for the position of Manager Production Vessel Conversion, you must have the following profile:
bachelor or master degree (HBO+) in a relevant field
More than fifteen years of experience in a similar position or as a project manager
Experience with change management in organizations and deal with different cultures
Experience with pipelay and/or offshore equipment conversion is a big advantage
Outstanding communication skills in English, both written and spoken
Characteristics: initiatively, proactively, pragmatic, goal-oriented, inquisitive, open communication style, independent, team player, stress-resistant and proactive.
Only candidates with work visa will be considered as viable candidates.