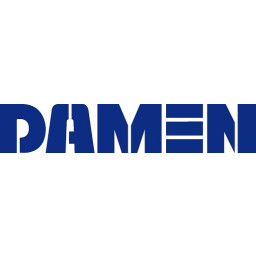 Damen Naval
(Senior) Engineer Requirements Management (Project...
Damen Naval offers you a career that is challenging, exciting and fun in equal measure. The Naval division of the family-owned Damen Shipyards Group is established in Vlissingen and Schiedam. With over 850 professionals and rich tradition of naval shipbuilding with its original roots stemming back more than 150 years. For more than 50 years Damen Naval is the dedicated shipbuilder for the Royal Netherlands Navy. Based on decades of accumulated experience Damen Naval offers navies worldwide a broad range of defence and security vessels, ranging from 7m to more than 200m in length. Damen Naval is the only naval original equipment manufacturer (OEM) in the Netherlands. Damen Naval has delivered more than 420 vessels to satisfied customers all over the world and have earned a reputation for excellence along the way. While taking pride in heritage, Damen Naval is looking towards the future, are you ready for duty?


As (Senior) Engineer Requirements Management you will identify and manage the documented wishes of the Damen Naval customer with regards to a naval shipbuilding project (Engineering-to-Order). You will capture the customer's wishes and requirements within the Requirements Management tool and support further grouping and decomposition of these requirements to support establishment of clear and functional specifications for processes and products to be developed that can be used by our engineering teams and/or used to specify subcontracted work packages to suppliers of Engineering hardware and/or software. You will also monitor the requirements traceability and perform systems verification activities as needed to collect and demonstrate objective evidence of compliance. As (Senior) Engineer Requirements Management you functionally and hierarchically report to the Manager Systems Engineering and operationally report to the Project Manager Engineering/ Team Leader Engineering on the assigned project.
As (Senior) Engineer Requirements Management, you will be responsible for:
Capturing customer requirements in the requirements management tool (DOORS).
Safeguarding establishment of requirements baselines and traceable changes thereto.
Analysing and further grouping and decomposition of requirements for use by the respective engineering teams, supporting the establishment of clear functional and non-functional specifications.
Participate in making the formulated requirements smart, consistent and identification of any conflicting requirements that need to be resolved.
Pro-active and frequent communication with colleague engineers in the project to make sure the requirements are well known, can be fulfilled, and are properly captured in the requirement management tool.
Structuring the functional and non-functional requirements for specific work packages to be performed, either internally or by means of outsourcing/subcontracting.
Actively keeping an eye on the follow up of the development process.
Create and distribute reports (dashboards) on the status of requirements to internal stakeholders throughout the design and development process for the naval vessel, being an integrated system of systems.
Monitor requirement traceability and perform systems verification activities to collect objective evidence and demonstrate of compliance.
As (Senior) Engineer Requirements Management, you need to have:
Bachelor or Master's degree, preferably in Systems Engineering, Marine Engineering, or an equivalent relevant technical field.
Common sense, logical thinking, and agility with digital tools.
Knowledge of Systems Engineering principles, especially for the Requirements Management process (capture, analysis, validation, specification, and verification); experience with DOORS is a plus.
Affinity with System Engineering processes (deriving requirements based on analysis of operational deployment/ usage scenarios and what that means for system behaviour to identify derived and or decomposed requirements).
Experience or willing to gain experience with working in internationally oriented development projects in a matrix organization structure.
Being able to work on a project basis, taking ownership and responsibility for the work and the collective objectives, by proactively seeking contact and work effectively together, both internally and externally with external parties (e.g. customer, partners, and suppliers).
Coordination and managing the technical / requirement engineering activities and reporting clearly in terms of planning, progress and (potential) issues.
Excellent command of the English is required. Good command of the German language (written and verbal) is of significant added value. Mastery of the Dutch language is a plus, but not essential.
Excellent antecedents as a pre-employment security screening and investigation are a part of the recruitment procedure (given the military nature of our projects).
EU citizenship or valid EU work visa is required to be considered as a viable candidate.
As Damen Naval we highly value our employees, and we will support your professional and personal development. To that end we invest in all our employees by offering:
A technology and innovation focused dynamic international work environment.
A competitive salary package and other benefits.
An active social environment in terms of business culture, events & sports.
For more information about the vacancy, Damen Naval or the application process, please visit career.damen.com or call the Corporate Recruitment department on +31 (0)118- 485 000.
Please note, that only candidates with an EU citizenship or valid EU work visa will be considered as viable candidates. A pre-employment and security screening and investigation form part of the recruitment process.


Damen Naval does not approve of commercial, contractor and/or agency acquisition or commercial use of this advertisement. Proposing candidates without invitation is not appreciated and these will not be considered.