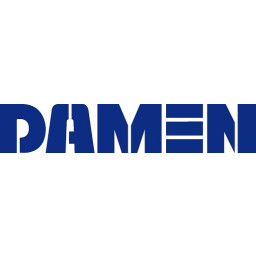 Damen Naval
Configuration Manager Naval Vessels
Damen Naval offers you a career that is challenging, exciting and fun in equal measure. You could join our team – over 500-strong – of professionals in our location in the beautiful province of Zeeland on the south-west coast of the Netherlands. The Naval division of the family-owned Damen Shipyards Group is renowned internationally for its on-time, on budget delivery of high quality naval vessels, as well as its role of full service provider, or integrator, throughout the lifecycle of its products. The division has a rich history reaching back over 140 years and is proud of its long tradition of serving the Royal Netherlands Navy (RNLN), the launching customer of eight successive generations of Damen Combatants. Today, Damen Naval operates yards and specialist engineering companies in the Netherlands, Belgium and Romania and additionally constructs vessels at non-Damen locations of clients' choosing all around the world. Damen Naval is looking towards the future. Together with its partners, the division undertakes in-depth R&D with a view to optimising the efficiency of naval shipbuilding processes for the future. Are you ready for duty?
About the Damen Schelde Naval Shipbuilding Engineering department

The position is within the Engineering department where the employees have been divided over projects, in which they contribute to both product definition and the engineering of production information within their field of expertise.
As the expectations of the capabilities of naval vessels grow, so does the wish for optimal utilization. The quest for deeper knowledge regarding asset health, when it will need to be maintained, which parts and other resources are needed, is common among all asset owners. Being a Naval shipbuilder gives DSNS the opportunity to incorporate all necessities for optimal utilization of our products from the very start of a vessel's lifespan.
Configuration Management is the management process to establish and maintain consistency of performance, functional and physical characteristics of a vessel with its requirements, design data and operational data throughout its entire life cycle.
You are the expert on designing and managing configuration management processes and working practices for (complex) ship building projects. You have broad experience with Systems Engineering and Configuration Management best practices and know how PLM tools work to support these processes. Within this department you will be part of the Configuration Management team and responsible for one or more projects.  Next to that will you advise the management on (continuous) improvements that can be realized within your area of expertise.
Analyze functional requirements from the project regarding Configuration Management and the supporting tools.
Design and implement Configuration Management processes across the life cycle, including the collaboration with partners, sub-contractors, customer and other external stakeholders.
Manage change management processes via the Change Management Board.
Pro-actively analyze current processes and propose improvements for optimization.
In depth knowledge of the Configuration Management and Systems Engineering principles,  standards , methodologies and best industry practices;
Affinity with high-end engineering processes (in shipbuilding or in other industry areas);
Working knowledge of state of the art PLM tools;
Service driven personality;
Creative within your field;
Accurate and efficient;
Capable of working in a multi-disciplinary team;
Nationality of a European NATO partner (for security clearance);
Prepared to work on other locations than the regular office location, in the Netherlands or abroad;
Good command of Dutch, English and German language (written & verbal).
We highly value our employees and support your professional and personal development. Therefore we invest in all our employees by:
A technology and innovation focused dynamic international work environment;
A competitive salary package & other benefit;
On-going learning opportunities within a diverse and rewarding work environment;
An active social environment in terms of business culture, events & sports.