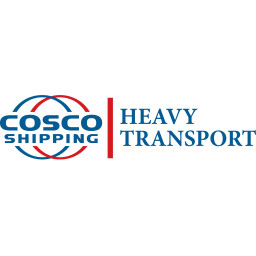 Cosco Shipping Heavy Transport (Europe) B.V.
Senior Project Engineer
COSCO SHIPPING Heavy Transport is a COSCO JV. Company, responsible for the marketing, sales, engineering and operational support for COSCO SHIPPING's 9 semi-submersible vessels with offices in Rotterdam, Houston and Guangzhou (China). For the coming years, our projects portfolio is well filled with projects of various nature.
As a result of this, we see a strong growth of our project management and engineering activities and therefore, we are looking for a:
Senior Project Engineer
THE FUNCTION
You can (independently) perform, manage and organize (engineering) activities required for a project.
You maintain contact with clients, subcontractors, surveyors and other COSCO offices.
You prepare reports and manuals for the projects.
You make an inventory of cargo data, define the most suitable vessel (in close consultation with the commercial department) and perform stability, strength and motion response analyses for a transport.
You visit clients and shipyards for meetings.
You provide operational support on board the vessels during loading- and discharging operations (when necessary).
You work on internal development of software models and tools and calculation techniques.
JOB PROFILE
As a minimum, you have a Bachelor's degree naval architecture or equivalent.
You have a minimum of 5 years' experience in a similar role.
You have the ambition to develop yourself in the special world of marine heavy transport and to develop yourself further in this.
You can work independently, but also in a team
You have a sense of humour.
You have experience with AUTOCAD, GHS and OCTOPUS software or you are prepared to improve your skills in those programs.
CONDITIONS
We offer a challenging job in a dynamic environment with a pleasant atmosphere and the opportunity to engineer and coordinate projects independently (worldwide). Of course, the primary and secondary benefits are excellent.
INTERESTED?
Has the above triggered your interest? Please send your motivation letter and resume to: mbeerendonk@coscoht.com, for the attention of mr. Marc Beerendonk, COO. In case you have further questions about this vacancy, please contact mr. Jasper Ras, Manager Engineering, at jras@coscoht.com. You can also call for further information: +31(0)10 2404777.
COSCO SHIPPING Heavy Transport does not appreciate unsolicited agencies proposing candidates and those will therefore not be considered. Our interaction will only be directly with potential candidates.