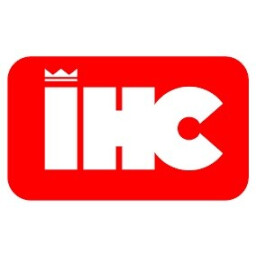 Royal IHC
Lead Electrical Engineer Power Systems
We are looking for an Innovation lead engineer who will coordinate the electrical engineering work relating to the power systems for new built dredging and offshore vessels. You will be involved in the most exciting challenges such as our defence project. During the engineering, production, installation and commissioning phases you will remain responsible for the systems you have designed. In addition you will offer technical leadership to engineers within the project team. Meaning you will have intensive contact with your colleagues from Automation, Shipbuilding, and Mechanical Engineering.
Our department is responsible for the electrical engineering of the IHC vessels. Each vessel has its own unique challenges. For some vessels we will do the complete engineering scope (power, installation, cable routing) and in other cases we will do only parts of it.
We work in project teams varying between 3 till 20 persons. We are currently looking for a Lead engineer to increase our team of 25 (lead) engineers.
support the commission team with specific knowledge on the Electrical systems of your project
point of contact for all internal and external stakeholders
translate specifications into tested and released hardware
lead a team of engineers
YOUR PROFILE
a Higher vocational education in Electrical engineering
at least three years of experience in a similar role, preferably in the Marine industry.
excellent social and communication skills
experience in client management
you have extensive technical knowledge on power systems (generators, motors, transformers, switchboards, VFD's etc)
You have native Dutch language skills