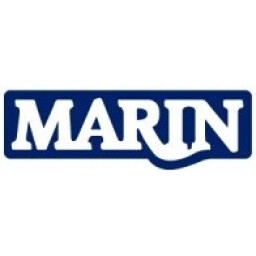 Maritiem Research Instituut Nederland
Projectmanager Maritime Operations
Ben jij de teamspeler die klantvragen kan vertalen in relevante onderzoeken en trainingen? Werk jij graag aan complexe, innovatieve vraagstukken in havens, vaarwegen of op open zee? Snap jij als geen ander dat voor veilige digitale ontwikkelingen meer kennis over de mens en training is vereist? Kom dan ons team versterken en werk samen met loodsen en kapiteins om nautische operaties en infrastructuur te verbeteren.
Wat ga je doen?
Binnen ons team Operations & Human Factors voer je manoeuvreerstudies uit waarmee onze binnenlandse en buitenlandse klanten nautische operaties of de infrastructuur van havens en vaarwegen kunnen verbeteren. Je maakt daarbij gebruik van simulatie- en veiligheidsmodellen, maar onderzoekt en traint ook met allerlei scheepstypen op brugsimulatoren.
Wie zoeken we?
Iemand met bijvoorbeeld een studie maritieme techniek of een andere technische opleiding. Maar ook de maritieme academie met relevante vaarervaring op zee of in de binnenvaart is een prima voorbereiding. Je beschikt over goede advies-, rapportage en presentatievaardigheden en beheerst de Nederlandse en Engelse taal uitstekend. Je bent straks verantwoordelijk voor je eigen projecten, van offerte tot aan rapportage. Het is vooral belangrijk dat je een klantvraag kunt omzetten in relevante onderzoeken of trainingsprogramma's die je met je team zelf uitvoert.
Wat bieden we?
Je gaat aan de slag bij MARIN, een onafhankelijk en wereldwijd erkend topinstituut in hydrodynamisch en nautisch onderzoek. En met een relevante missie: scheepvaart schoner, slimmer en veiliger maken en bijdragen aan duurzaam gebruik van havens, vaarwegen en de zee. Je ontwikkelt jezelf in een netwerk van 400 specialisten en krijgt alle ruimte om daarin je eigen route te kiezen.
Meer weten?
Dimitri van Heel, teamleider, vertelt je graag meer over de functie: T (0317) 47 99 16,
Reageren op de vacature kan via www.werkenbijmarin.nl of via de onderstaande sollicitatiebutton.